---
Welcome To Sanlowalan Miniature Bottles Collection
I am Alan Low, the web master of this site. I am from Singapore a city state in South-East Asia, I class myself as a general miniature bottle collector, specialize in collecting old Chinese wine / liquor bottle and Asia miniature bottle. Also picking up a new hobby of collecting Jack Daniels, Per 80s Malt whisky and Cognac...

This is the first Singapore miniature bottle website who dedicated to the world wide web in year 2000 August. Also it has been an honor to be feature in the 25 Years of The Mini Bottle Club Book in 2004 and Issue no.4 of The Mini Bottle Club newsletter 2006.

Patient is the game of collecting and after the switcing to collecting chinese miniature bottle, perhaps quality and not quantity that count, is that passion of collecting that's keeping me going from my 3 miniature bottles in the winter of 97 to approx 1400 bottles in spring of 2013. Cheers to all collector friends or non collector friends around the world, who have helped me to grown...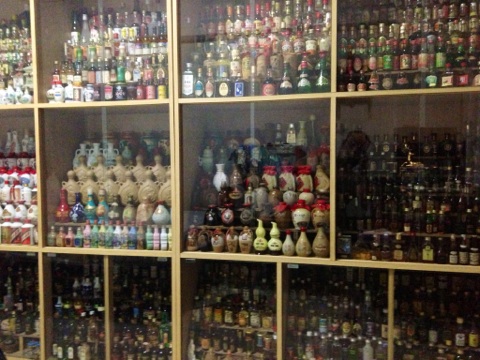 Alway Expect The Unexpected.,
Alan Low
August 2013

---
Back to sanlowalan miniature bottles collection home
---
All Photo, include of html code view at: sanlowalan miniature bottles collection website is the property of sanlowalan collection and there respective owners.
Copyright © 2006 sanlowalan miniature bottles collection. All Rights Reserved.
for text search ues only , miniature , bottle , bottles , wine , mini , minibottle , minibottles , liqueur , brandy , vodka , whiskey , whisky , china , chinese , rum , gin , asia , asian , snake , oriental , tequila , figural , ceramic , japan , taiwan , 50ml , 5cl , 40ml , 4cl , 30ml , 3cl , old, older , new , hong kong , jd , brandy, cognac , collection, collector , liquor , straight , fines , scotch, xo , vsop , old , very , rare ,